COGS Prepares 4 Life supports adults who struggle with everyday life to develop new skills and confidence.
​
Our aim is to enhance peoples lives by supporting each individual to achieve small milestones in their daily lives, and to build on them. No matter how small each step forward gained is, its the first step towards the next achievement.
​
Our aim is to support with the understanding of:
Social interaction and being part of a team.

Respect and personal space.

Managing the day

Health and Safety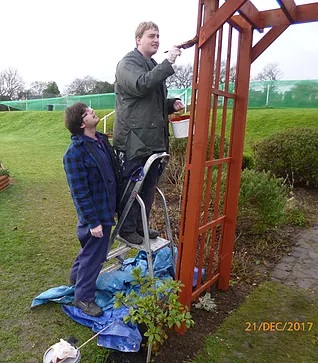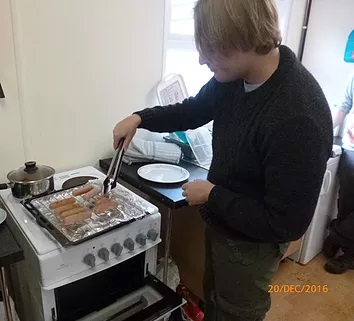 A day at COGS can include:
Training in independent living skills
Travel training

Gardening

Woodwork

Cooking
​
All activities carried out at COGS reflect skills that can be transferred into everyday life.
Our team has over 50 years of collective experience working with people with a learning disability,
to improve health and quality of life.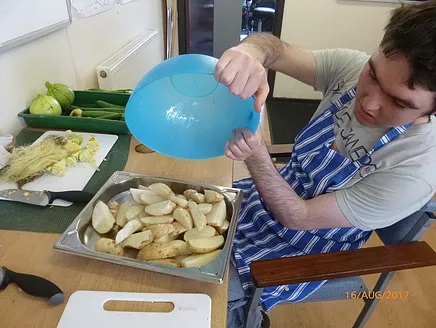 The benefit of this project is that they learn and observe how vegetables grow from seeds, how to harvest them when fully grown and prepare and eat the the results. These are transferable skills that can then be applied at home.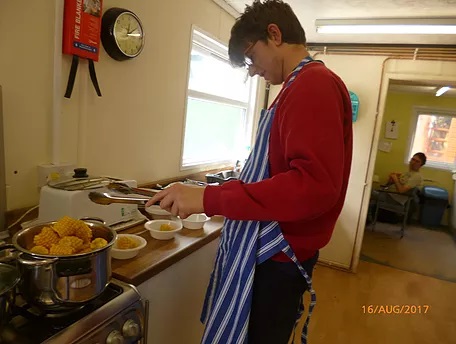 COGSPrepares4life recently received a grant confirmation from the Awards for All scheme (run by the Big Lottery Fund) to progress with the Grow, Cook, and Eat project. which will involve
Building the raised beds

Sowing the seeds

Planting the young plants in the raised bed

Tending the beds during the growing season

Deciding what to cook

Harvesting the produce

Preparing and cooking the vegetables that have been harvested and enjoying the results for lunch